Student-athletes from LSU and other schools could benefit from their name and image under a bill that received final legislative approval Monday when Louisiana House passed it 88-7.
The measure, Senate Bill 60, cleared the Senate 32-0 last month.
A bill that would allow Louisiana varsity athletes to use their name and image was easily approved in the state Senate on Monday.
Governor John Bel Edwards is expected to promulgate it.
Representative John Stefanski, R-Crowley, sponsor of the measure in the House, said 15 states have adopted a similar measure and 21 more are considering doing so.
Donors have said the new rules are necessary because, without action, state colleges and universities will suffer from recruiting and other areas.
"If Louisiana is left behind, we will be at a competitive disadvantage," Stefanski told the House. "I believe that college athletes should be able to benefit from their name, their image and their likeness."
The vote was the latest chapter in a proposal that has sailed through the legislature.
Most of the questions, as in previous hearings, have focused on whether LSU or other schools could face NCAA sanctions by the state enacting such a law.
Stefanski noted that NCAA officials have not provided any guidance on how states should proceed.
"If they make a decision and we don't have legislation like this, we are behind ball eight," he said.
"It seems like a pretty clear message to the NCAA that this is something we want," said Stefanski, a reference to laws enacted in several states.
Some lawmakers have complained that the law would only benefit top athletes in top schools.
"Will there be a disparity in the team on who gets money and who doesn't?" asked State Representative Larry Frieman, R-Abita Springs.
Stefanski said: "We live in a free market society. We live in a capitalist society. I think the market is going to dictate a lot of this."
Representative C. Denise Marcelle, D-Baton Rouge, noted that advertisers revolve around high performance athletes in professional sports. "That's usually who advertisers are talking to, not necessarily everyone on the team," Marcelle said.
The issue could also spark federal legislation amid calls for student-athletes to get more than their college scholarships.
The bill would make individual schools responsible for how their student athletes would benefit from the new rules.
School officials would decide if the athlete could use the school logos, colors and symbols.
Financial arrangements would be made between the student-athlete and a third party.
Schools could block promotional arrangements for athletes if educators find they conflict with the institution's values.
The bill was backed by LSU executives, and former gymnastics coach DD Breaux watched the debate in the House with Senator Patrick Connick, R-Marrero, the legislation's main sponsor.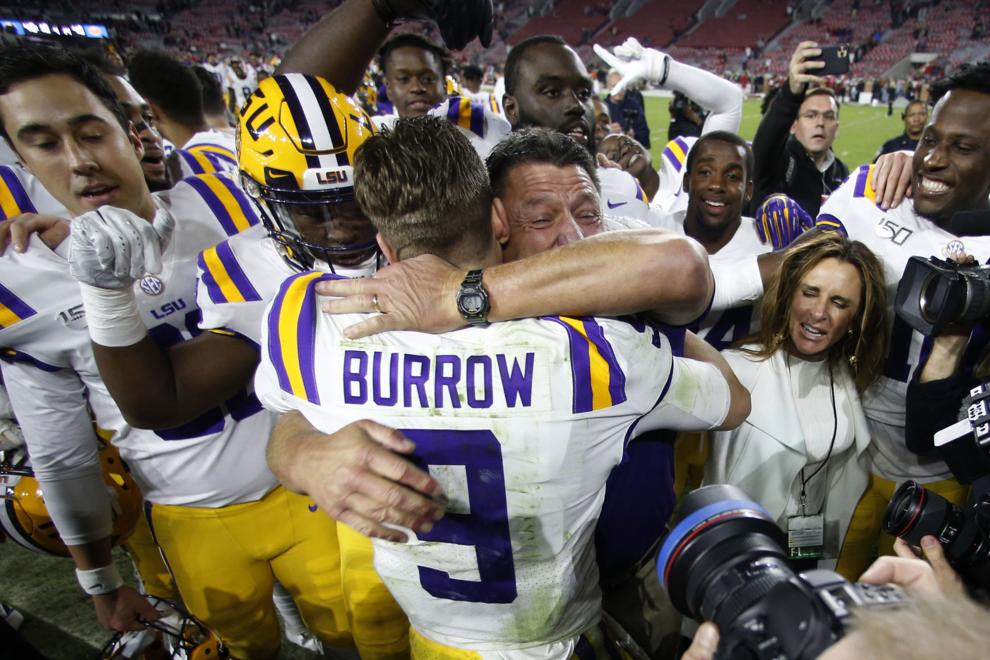 A bill that would allow student-athletes at LSU and elsewhere to make money from their name and image was approved in the E Senate on Thursday.
Supporters also noted that the bill was backed by new LSU women's basketball coach Kim Mulkey, who was recently inducted into the Basketball Hall of Fame.
Connick had planned to push the measure last year but has delayed plans due to the coronavirus pandemic.
Rep. Larry Bagley, R-Stonewall, who played college basketball at the University of Southeast Louisiana and previously played against LSU legend Pete Maravich, praised the measure.
Bagley said athletes in sports other than football and basketball would benefit.
"I think it's a huge thing," Bagley said.
Source link